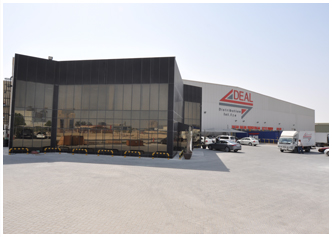 Our dedication to becoming a regionalized leader in world-class quality services is only outdone by our devotion to progressing with the times. Our latest completed milestone is the completion of a state-of-the-art warehousing and distribution facility. One that will allow us to accumulate and distribute your shipments across a variety of globalized markets.



The way in which a business behaves in its daily transactions with the global market defines the degree of its success. As a service provider, we understand that we must be fully aware about the way we conduct ourselves in the daily procedures within our organization. Furthermore, we must realize the way in which we conduct ourselves proceeds all economic aspirations.

Ever since our foundation, we have been devoted to a collection of core beliefs that lay out a base for our achievements and our approach to investments, with the primary belief being satisfying the customer in every area of our business operations.
To further drive home our values of a customer centric approach, we have established a Quality Management System compliant with ISO 9001:2008 requirements for Certificate of Management Standard. We view these standard operating procedures (SOP's) as a first-rate framework which enables us to go above and beyond the usual effective implementation and towards constant advances of the system in order to boost the effectiveness of all our business processes.